Thursday, June 5, 2014
World Forestry Center
Portland, Oregon
2014 Conference Flyer and Agenda
2014 Conference Sponsorship Form
Schedule
8:00 Registration 
8:30 Welcoming Remarks – Allan Wells, President, Oregon Community Trees, and  Doug Decker, State Forester, Oregon Dept. of Forestry (invited) 
8:45 Keynote Address: "Getting the Community Into Community Forestry"  – Carrie Gallagher, Executive Director of the Alliance for Community Trees, Washington DC 
10:00 Presentation of the President's Award 
10:15 Break 
10:30 Community Science: Ashland Forest Resiliency Stewardship Project  – Marko Bey, Executive Director, Lomakatsi Restoration Project, Ashland, OR 
11:00 Leveraging Public Resources: Panel Discussion
Jacksonville Woodlands Association – Larry Smith, Executive Director, Jacksonville 
Forest Grove Watershed Stewardship- Scott Ferguson , Trout Mountain Forestry, Corvallis, OR 
Portland Tree Stewards – Angie DeSalvo, Portland Urban Forestry 
12:00 Lunch 
1:00 Crowd-Sourced Science – Comparing and Contrasting New Technologies in Urban Forestry – Ian Hanou, Plan-It Geo, Arvada, CO 
1:45 Emerald ash borer – An imminent threat to Oregon's urban and natural ecosystems – Wyatt Williams, OR Dept. of Forestry, Salem, OR 
2:15 Growing the Community Forestry Movement: Touching the Sky – Austin Wienecke, Angell Job Corps, Yachats, OR 
2:45 Community Campaigns: Partnerships that make community forests reality – Owen Wozniak, Trust for Public Lands, San Francisco, CA 
3:15 Closing Comments — Allan Wells, President, Oregon Community Trees 
3:30 – 5:00  Networking Social – sponsored by Davey Resource Group and Green Girl Land Development Solutions
Keynote Speaker: Carrie Gallagher 
Executive Director of the  Alliance for Community Trees Washington D.C. on "Getting the Community Into Community Forestry"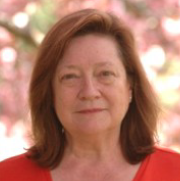 Carrie Gallagher is Executive Director of Alliance for Community Trees (ACTrees), a highly-respected and dynamic nonprofit organization with a network of over 200 member and program partner organizations nation-wide. Through its corporation, government and foundation grants, ACTrees builds the capacity of its members to plant, sustain and advocate for trees in America's communities. Through its members and program partners, ACTrees engages local residents to create green streetscapes and healthy neighborhoods. Alliance for Commu-nity Trees envisions green, healthy, interconnected and prosperous communities transformed through tree planting, care, education and advocacy.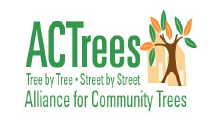 Founded in 1993, ACTrees members have planted and cared for over 15 million trees with support from more than 5 million volunteers.
Ms. Gallagher has a successful background in nonprofit organization leadership, including her previous position as Keep America Beauti-ful's Vice President of Programs and Strategic Outreach. She leads a professional staff based at the headquarters in Washington, DC and supports a Board of Directors which represents business and member leadership.